SEO is a highly effective crucial marketing channel in the competitive landscape that Insurance brokers operate within, who don't have the resources to implement an advertising campaign. The beauty of SEO is that if done right, it can increase organic web traffic for months and even years.
So when an insurance broker approached us wanting to increase his web traffic and, by extension, his leads, we set out to overhaul his website's SEO and start a backlinking campaign.
This involved a thorough investigation into his current SEO practices and his competitors to see where he could improve, what keywords we should target, and build a strategy that would place his website on the top pages of a google search result.
Setting Our Goals
After our experts analyzed the insurance brokers' websites, we set up some SEO KPIs that would be the foundation of our marketing plan.
Elevate the clients chosen keywords into the top positions of a Google search. At the time, none of the insurance brokers' core keywords were on the top three pages of a Google search result.
Utilize SEO strategies to attract more mobile searchers. Over half of all internet traffic comes from mobile devices, so it was vital we improve the mobile experience and reduce the visitor bounce rate.
Improve the Google ranking of longer tail keywords the client specializes in. These unique keywords had very little competition, but unfortunately, the client was still not ranking due to poor optimization of the site.
Problem Areas We Addressed On The Insurance Brokers Website
Lack of quality content: Our client was a skilled insurance broker but, unfortunately, not a very talented writer. He opted to ignore written content on his website, making his web pages sparse and consequently not SEO friendly. We implemented our team of copywriters to create high-quality, well-researched, and keyword-rich content that was not only engaging to read but optimized to boost the client's google ranking in their core keywords.
URL duplication was rampant: URL duplication slows down the crawl speed of the search engine algorithm as the crawlers keep getting redirected to the same page. Consequently, Google punishes this with low rankings on those pages. We handled the site's URL duplication with a combination of automatic redirections and canonical tags, so only certain pages are indexed, and removing some duplicate pages.
Keyword cannibalization was affecting performance: Unfortunately for the client, many of his pages targeted the same keywords weakening the results. We responded by merging similar content, deleting weaker pages, and altering the site indexing so only chosen pages were being crawled.
Improve page load time: Slow loading times increase visitor bounce rates and are easy for Google's crawlers to spot. We improved the insurance brokers' webpage loading speed by reducing file sizes and removing unnecessary content and plug-ins.
Low-Quality Backlinks: Our client had a large number of low-quality backlinks that were negatively affecting their site's Google ranking. Most of these came in the form of spam comments in blog posts, discussion forums, and backlinks placed on sites that weren't relevant to the insurance industry. We worked to remove the links and replace them with our white hat backlinks.
Unnatural Link Profile: On top of all the low-quality backlinks, the client had an unnatural link profile comprised entirely of do-follow backlinks. Which is a red flag on the Google search engine algorithm. We converted backlinks generating a lot of web traffic but negatively affecting SEO to no-follow. Creating a more diverse link profile, maintaining web traffic, and boosting their Google ranking by subtraction.
Our Backlinking Strategy
Once collectively defining with the client the metrics for success. It was time to start a backlinking campaign to boost the site's Google ranking.
The well-researched content our team of copywriters wrote for the client made the website an authority in the world of insurance brokers. The only thing he lacked was an audience, so the goal was to find sites operating in relevant fields that had high metrics to host our content and our backlinks.
Our team of copywriters wrote high-quality content pieces designed to boost identical keywords found on the client's web pages. These articles were then accepted as guest posts by the relevant domains we found, who appreciated the quality content that would also help their site.
This mutually beneficial relationship ensured all parties would receive a boost to their authority and their Google ranking. And since everyone involved prioritized quality content, we could quickly build the site's authority with far fewer links. Helping avoid unnatural link velocity that Google frowns upon.
The articles took an approach of having broad appeal – rather than technical prices – that way we were able to secure higher traffic publications to pass on greater link value to our clients site.
The anchor text strategy was heavily calculated to ensure we had a natural distribution among our link building campaigns. It was important to start with a solid foundation of safe anchor text, such as branded anchor text, to build from. Once we had established that, we focused on core keywords on the client's website and then internal pages with more unique anchor texts. Anchor text strategy has to achieve a balance of being impactful but not raising any flash from the search engine algorithms.
One thing OutReachFrog has significant know how experiencing is clever use of anchor text. This is an often overlooked factor by competitors, as we want to appear natural by having, predominantly, a mix of neutral anchor text. It's a white hat strategy that provides much greater SEO value.
The Results From Our Backlink Campaign
Our efforts to optimize the clients site and build a unique backlink campaign produced incredible results! Even in a very saturated field like insurance marketing. The client was so impressed with the results he expanded his campaign and remains with us to this day.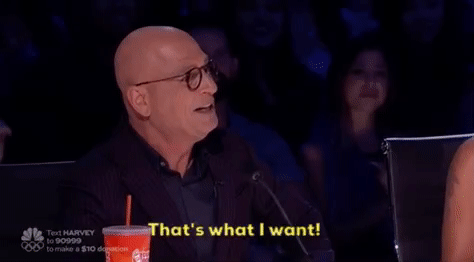 Organic traffic to the site grew every month and, by the mid-year, had grown to an incredible 210%. Repeat visitors had also increased from 18% before the campaign to a remarkable 60% in six months.
What was most important to the client, however, was how our campaign boosted his lead generation. In six months, the number of leads generated from organic web traffic ballooned to an outstanding 70%. This is truly remarkable, considering before the campaign, that number was at a paltry 20%.
With SEO the aim is to grow organic traffic through searches on relevant keywords. Referral traffic is only a minor consideration although client did experience an increase in this area.
The improvements we made to the site's content led to a drastic decrease in visitor bounce rate or the percentage of visitors who exit the site without clicking on a second page. Bounce rate dropped to 60% starting from 95%
Finally, the client's keyword rankings improved across the field.
Keywords in the top 3 places increased from 1 to 3, an increase of 200%.
Keywords in the top 10 places increased from 15 to 25, an increase of 66%.
Keywords in the top 20 places increased from 33 to 57, an increase of 72%.
The great thing about OutReachFrogs labor intensive approach to crafting effective backlinks is that it can be applied to any business, no matter the industry you operate in. If you are interested in boosting your site's ranking, organic traffic, and leads generation, contact us today to get a one-on-one consultation with our SEO Experts.